Hey so recently I discovered this awesome piece :  La Fête by Simon Kopp and will try to create a scene inspired by it. So far I've only started the basic blockout. I love the fact that it has a lot of small details and texture variations that should be fun to translate to 3d. I'll try to do something similar to the Dishonored games threading the line between stylized and realistic. 
Hope everyone is staying safe.
The blockout so far: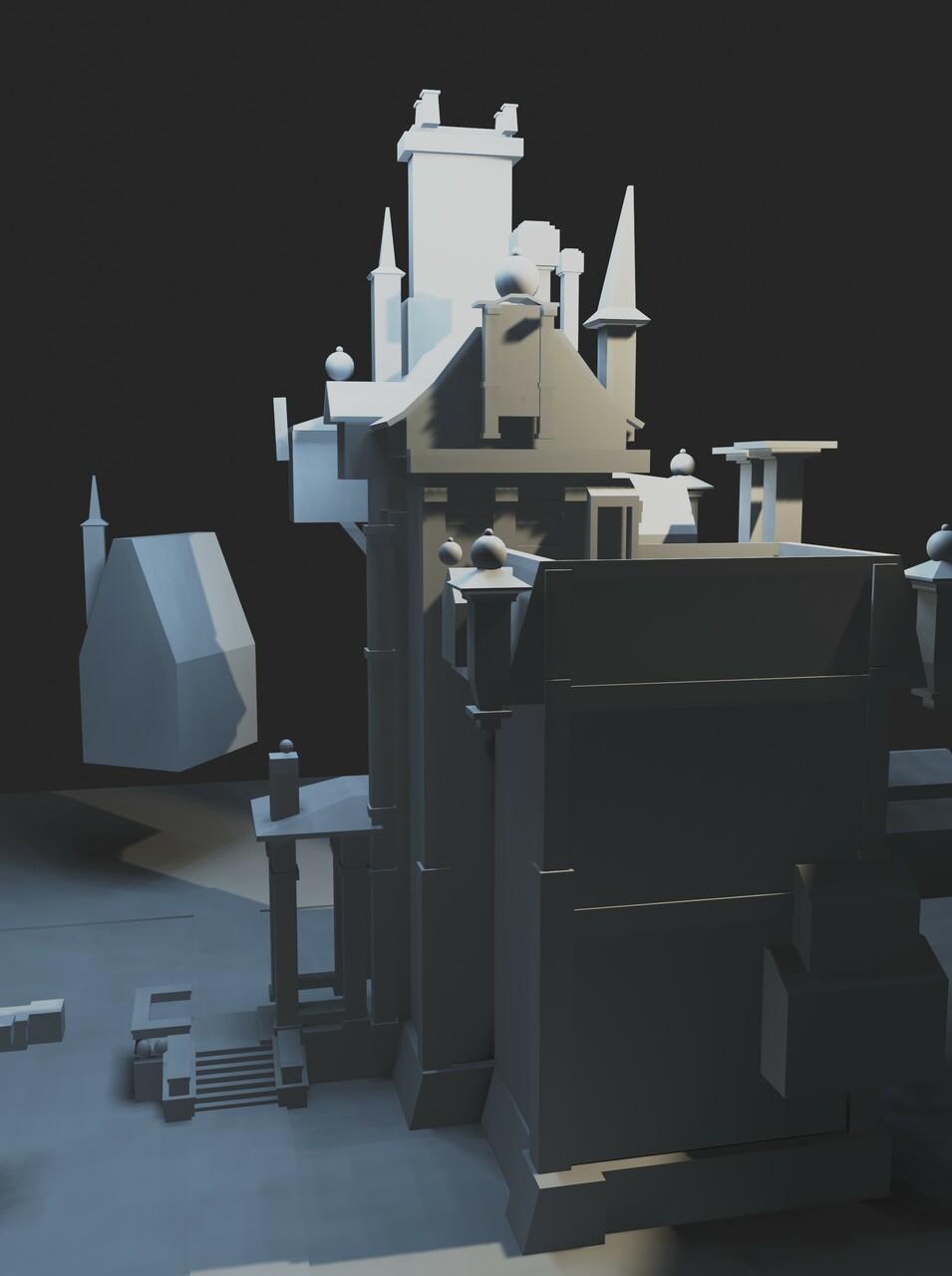 Original concept art by Simon Kopp: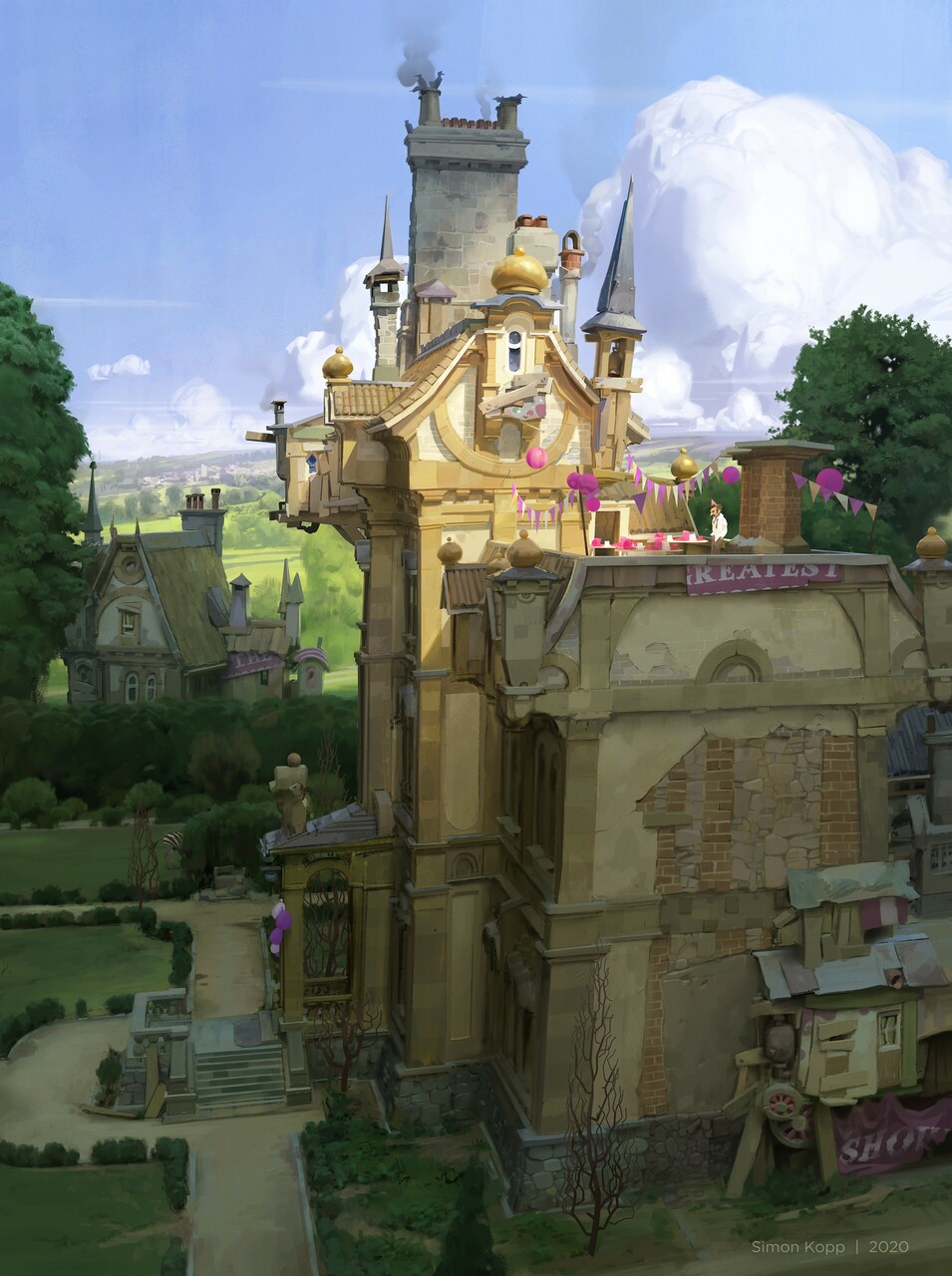 Reference board so far...